Decoustic
Decoustic
Decoustic wall and ceiling decorative acoustic panels are an innovative development that uses the most advanced woodworking technologies, high-quality raw materials and components. The panels effectively absorb sound waves and optimize the acoustics of different rooms.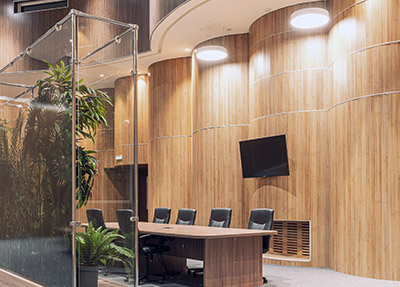 Advantages of Decoustic panels
effectively absorb sound, providing acoustic comfort
the unique tongue and groove system
innovative HDF (CDF) dyed base material
only CDF, no plaster. Completely allergen-free
dimensional stability and edge safety
high scratch and impact resistance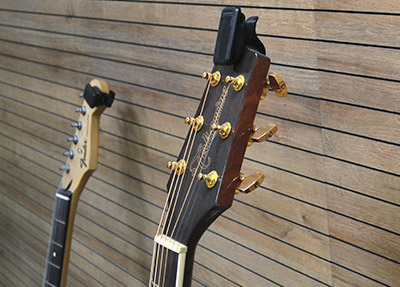 Where to use Decoustic panels?
low noise level rooms:
apartments, private houses, offices, museums, libraries, hotels, art galleries.
music rooms:
theaters, movie theaters, studios, circuses, music schools, concert halls, film studios, home theaters.
high noise level public spaces:
concert halls, stadiums, airports, swimming pools, nightclubs, discos.
average noise level public spaces:
kindergartens, restaurants, sales areas, lecture halls, classrooms, assembly and sports halls.